Some great guests this week as we start the month of May.
First, Captain Paul Schlafley of Riverside Charters joins me from the Manistee River. While on the air, Paul's client Bill Peak, caught this beautiful steelhead. It's pretty cool to hear Paul walk us through the catch.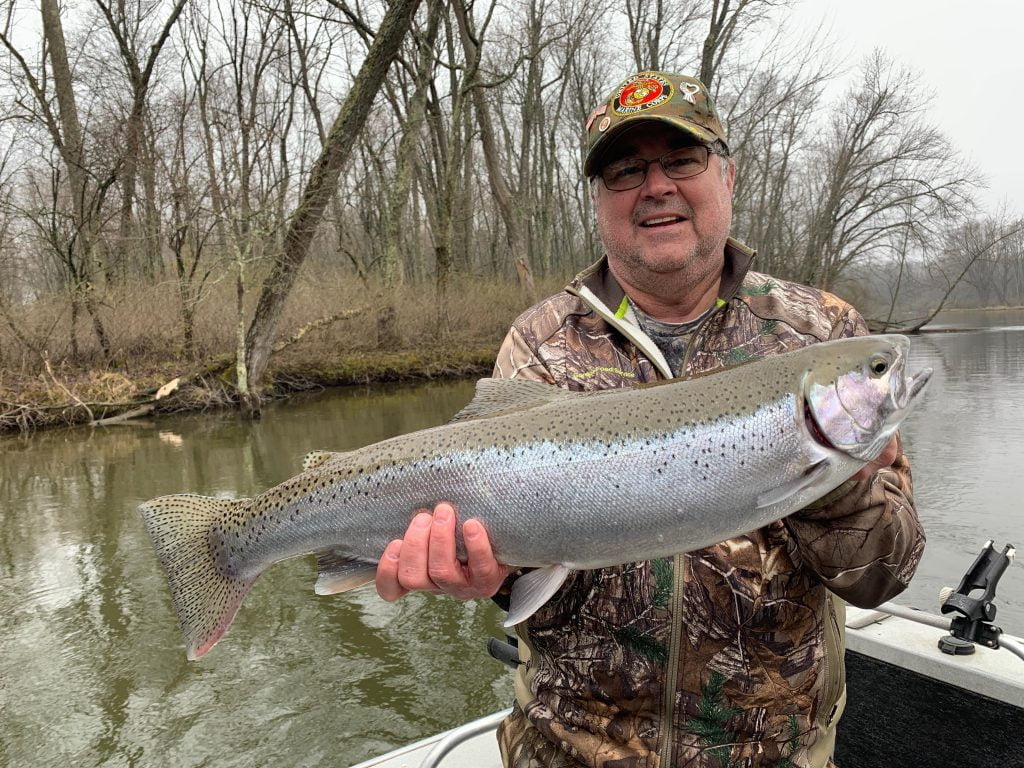 Then Tom Campbell of Woods-n-Waternews looks ahead to their next edition.
We're talking extreme long range shooting in the second hour with Paul Phillips. Paul is one of the world's best long range shooters. He brings us up to speed on his latest projects and has great advice on how you can be a better shooter.
We go back to a fishing theme in the final hour of this week's show as Freshwater Fishing Hall of Fame member Mark Martin joins the conversation.
Mark is an icon in the fishing industry. He talks about his early days of guiding in West Michigan, how his career developed over the years…and what it takes to be successful in the fishing business.
We wrap it all up with Chef Dave Minar. This week Dave has a very nice turkey recipe.
I hope you like the show.