Turkey hunting is the topic again our final hour as I talk with hunting guide Gary Morgan of East Lake Outfitters.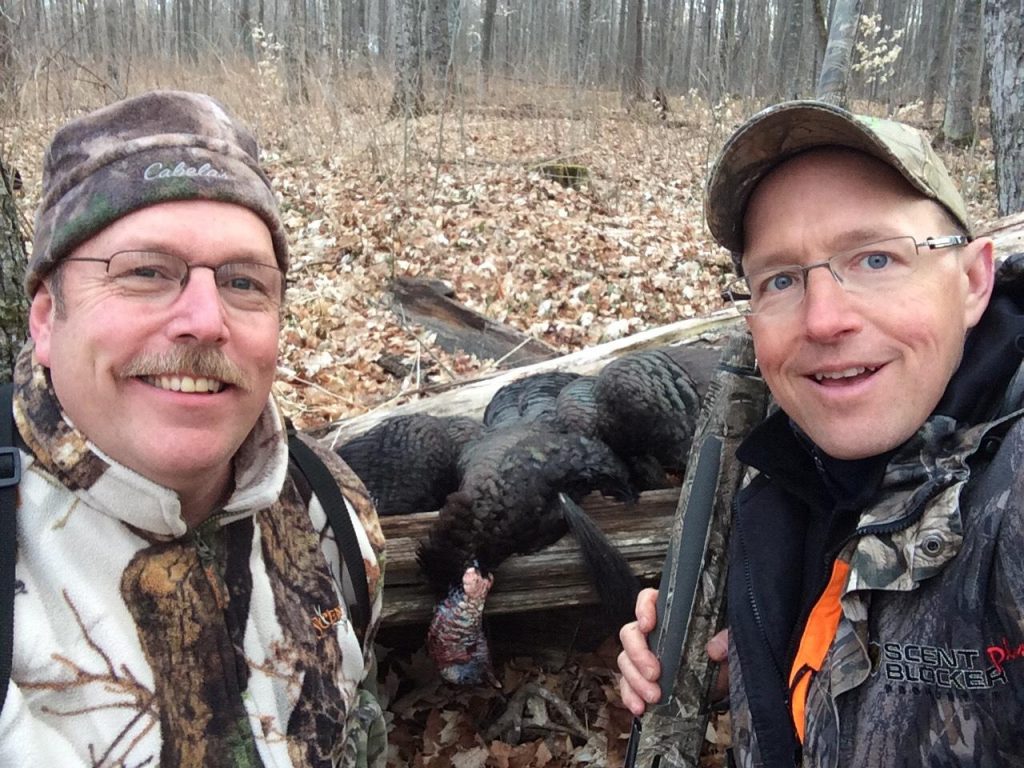 Gary Morgan (on left) with a successful turkey hunter
Gary has guided lots of Michigan hunters on successful trips and has excellent, common sense tips on bagging a bird.
Chef Dixie Dave Minar is my final guest this week. This time, he has a very nice turkey recipe.
Also, I want to give a thank you to Costa Sunglasses for helping to make this podcast possible…
Founded over 35 years ago by fishermen who wanted to stay on the water longer, Costa Sunglasses are engineered to help people across all pursuits make the most of their time on the water. For those who need water to breathe. Costasunglasses.com